Fox Guardians is a charitable organization that promotes respect and compassion for foxes. We create educational and entertaining films about foxes to counter balance the unjustified negative press foxes get. We also monitor and support vulnerable urban foxes and have been involved in multiple fox rescues and launched campaigns such as the recent Protect Rustington foxes campaign. Fox Guardians was founded by animal rights advocate and filmmaker Dora Nightingale.
---
Our Founder – Dora Nightingale
Dora's life changed forever when in the summer of 2016 two fox cubs strolled into her in garden in broad daylight. This was the day she became "foxed". When the cubs – who were named Freya and Faith – returned daily for four months throughout the summer, Dora started to document their lives on film. She made a point of never touching or taming the fox cubs but filming unobtrusively.
Out of 700 hours of footage Dora created the documentary "Foxed" which won an Audience Choice Award at the Animal Film Festival in California. A short version of this film with the title "The Offspringers" won "highly commended" at the British Wildlife Photography Awards in 2018.
When the cubs dispersed in the winter of 2016, Dora continued to monitor and film the extended fox family visiting her garden. She decided to use her skills as a filmmaker to create more much-needed positive press for foxes and has now dedicated her life to this cause. Dora says: "Foxes are iconic and indigenous yet much-misunderstood animals. I want to be a voice for foxes and hope my fox films will inspire more humans to become a fox guardian!"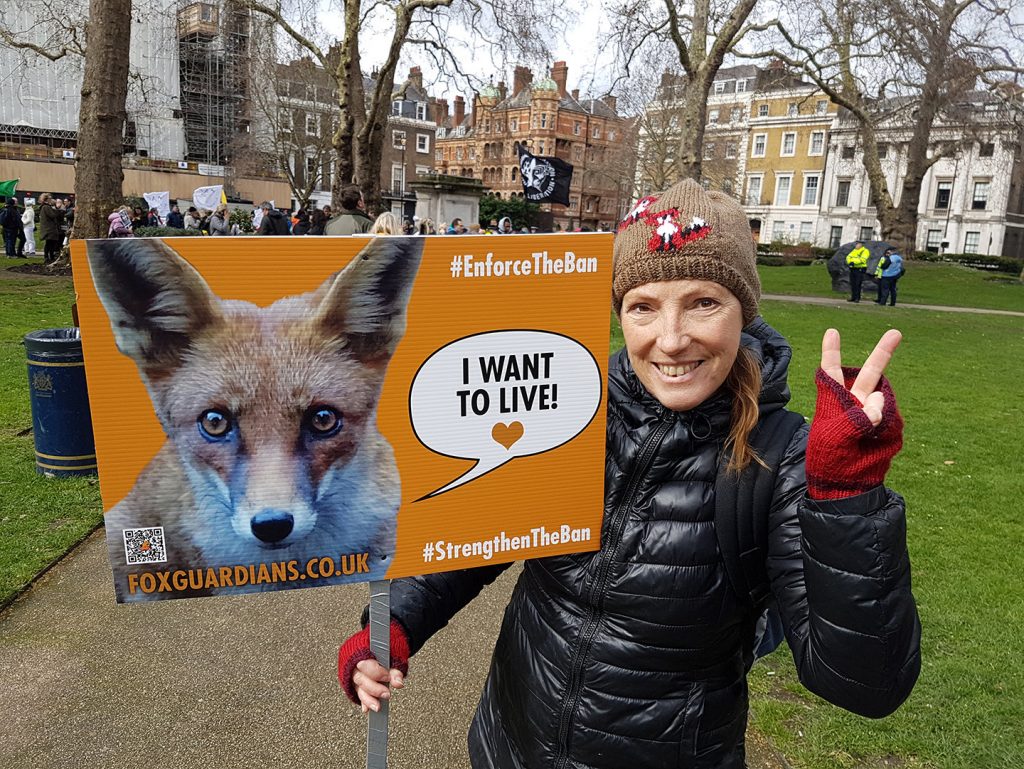 Dora has been campaigning against fox hunting and was honoured when her portrait of Faith won the audience choice award at the League Against Cruel Sports 2019 photo competition. In 2018 Dora set up Fox Guardians to reach more people with her message "passion and compassion for foxes" via the Fox Guardians website and social media channels. Our footage has also been shown on ITV News and Channel 5 (Nocturnal Britain) Some of our fox stories have gone viral and reached a total of so far 40 million views via a co-operation with "The Dodo". Sadly 'likes' and views do not equal funds for our work and the foxes we support. If you think this endeavour is important and you want to support Dora and Fox Guardians, please consider browsing our online shop or making a donation. Every £1 helps us to make a difference for foxes.
---